We don't rest on our laures
Green Jungle is a place where passion, technology and an artisanal approach to cultivation are combined. That is why we decided to run it in a controlled environment, on an indoor farm. Creating the right climate for the proper development of plants is not only a great opportunity but also a responsibility. Every change we make will be reflected in the development of the cannabis plant. It is the daily learning and caring for plants that gives us the greatest pleasure.
Our farm is built of used, worn-out sea containers that have traveled hundreds of thousands of
kilometers in the seas and oceans during their lives. We decided to give them a second life and from 2020 they have been home to hundreds of plants, and their heart is an advanced climate computer.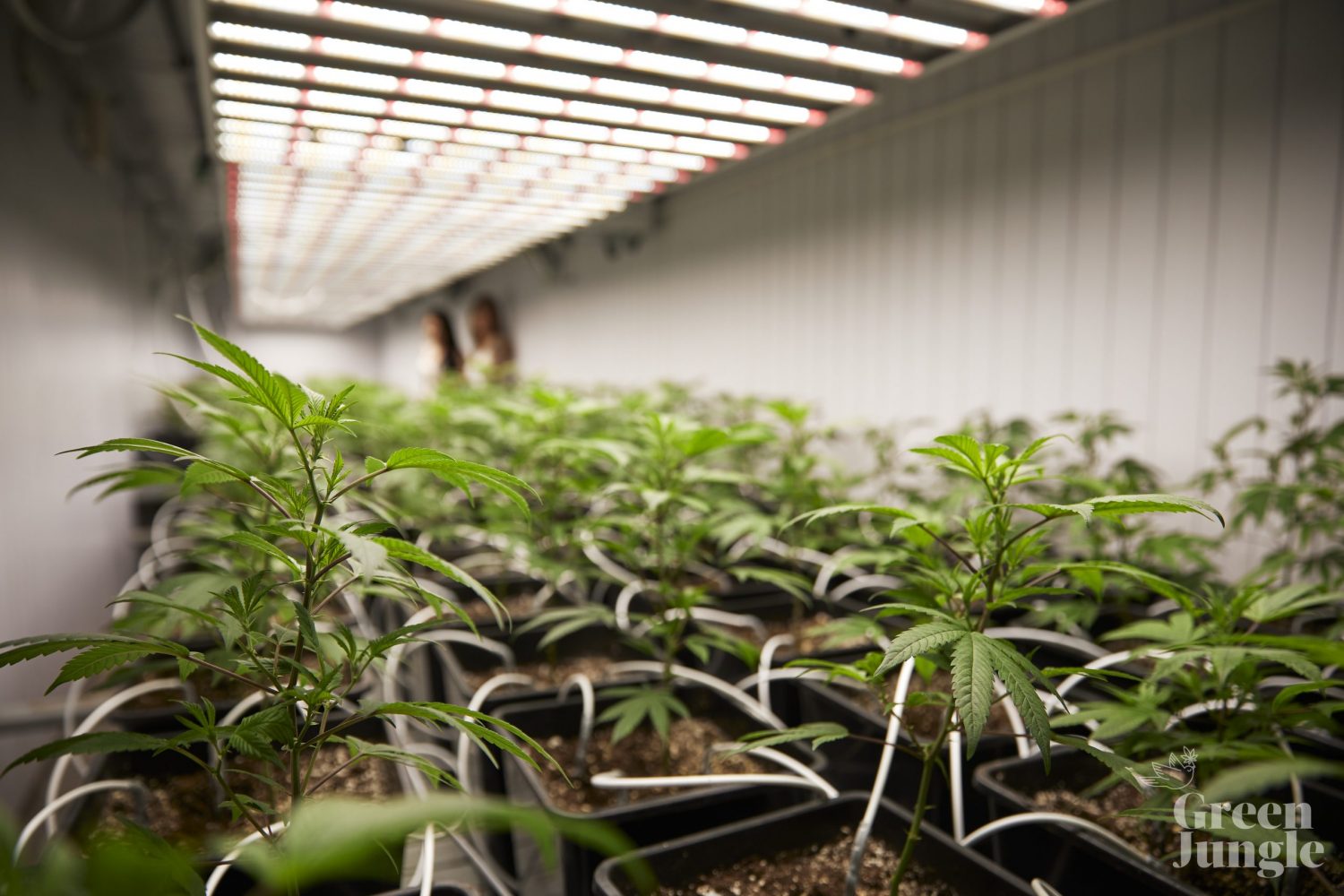 Constant development
We believe that if we do something, we do it the best we can. We constantly test new cultivation techniques and equipment, and most importantly, we cultivate cannabis ourselves. Since 2016, when we took our first steps in growing in a controlled environment, we have traveled dozens of countries, hundreds of places and thousands of kilometers, visiting indoor farms and greenhouses growing cannabis from the USA through Switzerland to North Macedonia.
It is the determination, continuous development and the will to learn about the life of these wonderful plants that made us believe that the highest quality can only be achieved by controlling the conditions of cultivation and post-production.
Adventure
We are pleased with the possibility of daily contact with plants. Cannabis grows extremely fast, so we can see the results of our work every day. We are happy from where we are and with the results we achieve. Nevertheless, we are aware of how much work lies ahead. This is what makes us happy the most – the place we are going and the adventures that await us.